Solar Commercial Projects
Genfit's solar panel installations can help your business reduce energy costs and harmful emissions. We also offer Energy Storage and EV charge point options.
Benefits of Solar Panels
  Reduce Energy Bills
  Environmentally Friendly
  Energy Independence
  Return on Investment
  Cheaper Power Source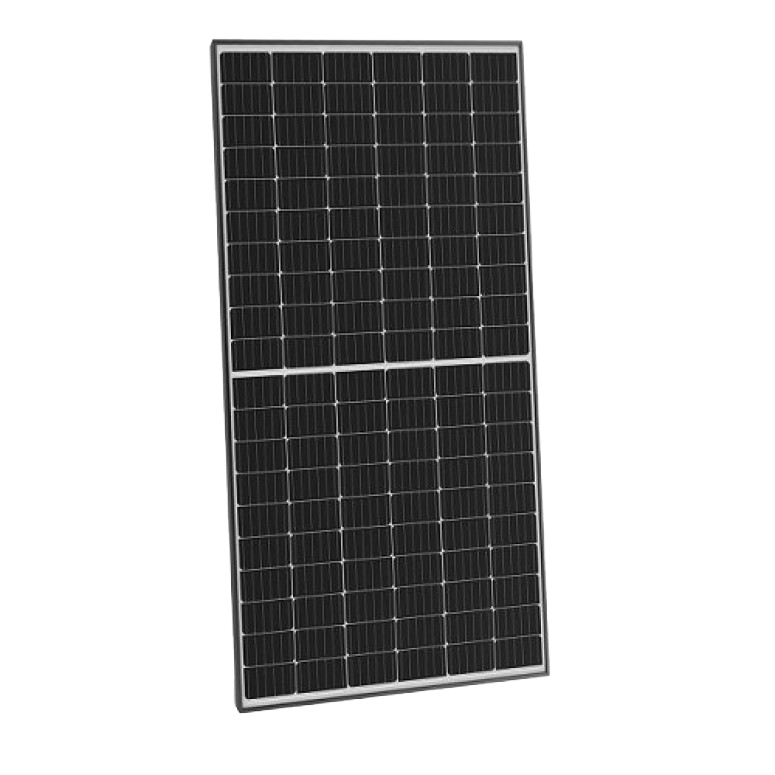 0% VAT on all Residential Solar Installations
Thousands of Happy Customers
Residential Customer
"Excellent company! 10 out of 10 for everything from start to finish! We are thrilled to bits with our in-roof panels (installed when the scaffolding was up for a new roof), flat roof panels (installed later, after a new rubber membrane roof) and solar battery. We thank our lucky stars that we came across Dave Houston and Genfit. He has a brilliant team working for him. They are all hardworking, polite, courteous and very friendly people."
Residential Customer
When we were looking to fit PV Solar to our house we looked for a local firm who had been in the business for some time and with a good reputation. We looked at several but chose Genfit and have been impressed with their service, even when things don't go according to plan they sort them out. Staff are friendly and knowledgeable and committed to making sure the installation is correct. The products used have so far proved reliable and output has exceeded our expectations and the standard predictions.
Residential Customer
Love my new solar panels. Found Genfit much better priced than other company "the big 6" energy companies use. The team ever time I spoke with them where lovely people. Glad to have given them the business. Found communication a little slow with them in early days of having it done, but I think that was more down to global supply. Also glad to have used them due to the quality of the materials and the warranty I get from them.
On-Roof Solar Panel System
'On-roof' solar systems use mounting brackets where the solar panels sit above the roof tiles. This is the most common and cost effective method for installing solar panels on your home or business.
Genfit have mounting solutions suitable for every type of roof; concrete/clay tiles, slate, steel, fibre cement, flat roofs and many more. Genfit select solar mounting systems based on specific site requirements to ensure they are weather tight and will last for years to come.
All mounting systems also come with a minimum 10 year warranty and structural calculations for your peace of mind.
In-Roof Solar Panel System
'In-roof' solar panels are fixed directly to the roof rafters or battens, meaning there are no tiles beneath them. In-roof solar panels is the perfect solution for new build and roof replacement projects.
Genfit often use the same PV panels as an 'on-roof' system but use special weatherproof trays that sit flush with the tiles/slates surrounding them. 
In-roof solar installations are also viewed as more aesthetically pleasing and can improve the overall appearance of a building.
Ground Mount Solar Panel System
Ground mount solar panels are mounted on frames or 'racks' on the ground instead of on a roof. The frames or racks are usually made of steel or Aluminium and anchored to the ground.
These solar systems are a great option if you have insufficient roof space or your property has planning restrictions e.g. your property is listed, or you want to maximise power production by orientating and tilting the solar panels to the optimal levels.
Ground-mounted solar panels are easily scaleable, making them suitable for commercial and utility-scale applications.
Enquiry
Simply fill in Genfit's enquiry form or call us and a member of our team will be in touch
Design
Genfit will design your PV system on our Solaredge designer application and create a system that suits your energy needs

Site Survey
One member of the Genfit expert team will visit you to verify your property is suitable, agree equipment locations and answer any questions you may have
Ready for Install
Place your order and Genfit will handle the rest! You can be saving in as little as 4 weeks
Frequently Asked Questions
Do I need a South-facing roof for Solar Panels?
Solar Panels work well on roofs facing South, SE/SW and East/West. Solar Panels will generate more electricity if they are South facing however, they will still perform at 80% (compared to South facing) when facing due East or West. Our industry leading design software factors in panel orientation, tilt and shading into system performance estimates.
How much roof space do I need for solar panels?
Solar Panels are typically 1.8-2sqm. each.  A typical 3-bed semi can accommodate upto 8 panels per side.
Do I need direct sunshine for my solar panels to work?
No, solar panels only require daylight to work, even operating on cloudy days. However, you will generate more energy on brighter days.
Can I sell energy back to the grid?
Yes. For systems <50kWp (100 panels) you can register for the Governments 'Smart Export Guarantee' (SEG) – typically 3-6p/kWh. This is not the only option as some suppliers pay more e.g. Octopus Energy pay 15p/kWh to customers on their standard tariff.
If you have a larger commercial system >50kWp you can get paid for surplus energy via an Export Power Purchase Agreement (Export PPA). These are short or long term contracts bewteen you and an energy supplier and typically valued at 15p/kWh. We can help you get the best deal via our broker network.
How long will my solar panels last for?
Solar PV panels come with a typical performance warranty of 80-85% output in 25-30 years, depending on the brand, with a useful life expectancy in excess of this.
Solaredge inverters come with a 12 year warranty that can be extended to 20 years.
Our Tesla and Solaredge battery storage systems are guaranteed for 70-80% of original capacity for 10 years.
What size solar PV system do I need?
Sizing a system is simple. All we need is your address and current energy consumption (copies of energy bills). We will optimise your system to take advantage of available roof space whilst also future-proofing your system as homes and vehicles go greener.
Do solar panels need cleaning?
Solar panels will self-clean if positioned at an angle of over 10 degrees. However, every site is different with some suffering from greater soiling than others. Our monitoring portal can quickly determine whether panels are underperforming. We recommend an annual service during which our engineer can advise if cleaning is required, or not.
What's the VAT rate on solar?
For residential/domestic solar PV installations, the VAT is now 0% until 2027
Do you need good internet?
Yes you will need a decent level of internet connection at your property as most inverters, batteries, and monitoring software require internet for the purposes of remote monitoring and/or correct functioning
Will your system reach its kWp output?
You'll often see PV systems classified by their theoretical kWp (killowatt peak) output. This number is mostly used for comparison – the important measure for your system is the estimated annual kWh (killowatt hour) generation. It's the energy you can expect your system to produce, allowing for local conditions, shading, whether the panels are in or on roof, orientation etc.
Do you need a smart meter for export payments?
To be eligible for Smart Export Guarantee (SEG) payments, you need to be able to send half-hourly export monitoring to your energy company. The easiest way to do this is via a smart meter.
Second generation smart meters transmit their data over the Smart Metering Wide Area Network (SM-WAN), which is a closed secure network, rather than existing mobile networks (which first gen smart meters use). The coverage of this SM-WAN is not comprehensive at the moment, and so you should check with your supplier if there is coverage where you live prior to us installing PV. Without this network coverage, the smart meter cannot communicate.
Under the terms of the SEG, suppliers ('SEG Licensees') are obligated to accept manual export readings from generators – see section 3.5 (p5) of the

 

guidance here. In the case that there is currently no SM-WAN coverage at your property, the SEG Licensee should still be able to install a smart meter and accept manual readings for the time being, until the WAN coverage is expanded.
What happens with planning permission?
The vast majority of our domestic retrofit installations are installed as permitted development and as such do not require planning permission.
However, we advise all customers to take their own advice on planning as every local authority has their own way of interpreting the guidelines. We can prepare and submit planning applications on your behalf, or supply drawings if you want to do the application yourself, at additional cost. For more details on the requirements please see the solar panel section on the planning portal website.
What is a generation meter?
A generation meter records the amount of electricity generated by the solar PV system. This may automatically send meter readings back to the system owner
How do I compare different makes of solar panels?
We offer a range of solar PV panels that consider aesthetics, value for money, performance, track record and manufacturer guarantees. Our team know the market and can advise you on the panels that will best suit your needs.
What guarantees will my pv and battery system come with?
Genfit offer a 5 year insurance backed workmanship warranty that covers you even if we are no longer around.  In addition, we pass on equipment manufacturers warranties, :
Solaredge inverters – 12 years (can be extended to 20-25 years)
Solaredge optimisers – 25 years
Solaredge batteries – 10 years to 70% capacity
Tesla Powerwall battery – 10 years to 80% capacity
Longi solar panels – 25 years performance to 85%
QCells solar panels – 25 years performance to 86%
Sunpower solar panels – 25 years performance to 92%
Zappi EV chargers – 3 years
It is also worth considering whether the manufacturer has UK based service and support teams, otherwise it can be impossible to claim against their warranty. We have completed this due diligence and will walk you through your options along with their pros/cons.
How long does it take to install a solar panel and battery system?
The majority of residential solar panel installations take no more than 1-2 days to complete. Typically, the scaffolding will be erected the week prior to our installation team arriving. We will normally leave the scaffolding in place for 1 week to ensure all equipment is reporting in correctly.
Commerical PV systems are usually larger and therefore take longer to install. As a guide, a 250kW (500 panel) PV system will take up to 10 days to complete.
What ongoing service and maintenance do solar panels require?
We recommend that you have your solar PV system serviced annually. We offer a standard service and maintenance package based on your systems size and specific equipment installed. Our team will advise you on what's included and costs.
If I have solar panels can I come 'off-grid'?
Solar PV panels alone are not able to provide all your annual electricity. Your system will produce 5 times more energy in July than in December so to cover Winter and night time consumption you would need an alternative energy source and/or a battery system. Solaredge and Tesla Powerwall battery systems will work during a power cut.
Do I need a battery?
Over 90% of our residential customers opt for a battery when installing their PV system.
Solar batteries can be an excellent long-term investment for any homeowner or small to medium business owner.
We offer a range of single and 3-phase battery solutions so please contact our team to find out which one is best for you.
Is there anything I need to arrange before my installation date?
Our surveyors will make you aware of anything that needs to be addressed prior to your installation date. The most common are:
Utility isolator – if we need to add another consumer unit or Tesla Gateway and a utility isolator is not present we will ask you to contact your energy supplier to arrange for one to be installed. This typically costs £80-£100.
Working areas – need to be cleared of clutter
Internet access – for remote monitoring we will require an internet connection. We have options to connect via ethernet, powerline adapters, wifi or cellular depending on signal strength. If you have any specialist equipment we may ask you to arrange for installation of one of the above prior to your installation date.
Do I need planning permission for solar panels?
Residential
In most cases the installation of solar panels does not require planning permission as it is permitted development, as long as the following limits are met:
Panels should not be installed above the highest part of the roof (excluding the chimney) and should project no more than 200mm from the roof slope or wall surface.
The panels must not be installed on a building that is within the grounds of a listed building or on a site designated as a scheduled monument.
If your property is in a conservation area, or in a World Heritage Site, panels must not be fitted to a wall which fronts a highway.
Note – If you are a leaseholder you may need to get permission from your landlord, freeholder or management company.
Commercial (non-domestic)
Solar panels installed on a wall or a pitched roof should project no more than 200mm from the wall surface or roof slope.
Where panels are installed on a flat roof the highest part of the equipment should not be more than one metre above the highest part of the roof (excluding the chimney).
Equipment mounted on a roof must not be within one metre of the external edge of that roof.
Equipment mounted on a wall must not be within one metre of a junction of that wall with another wall or with the roof of the building.
The panels must not be installed on a listed building or on a building that is within the grounds of a listed building, or on a site designated as a scheduled monument.
If the building is on Article 2(3) designated land* the equipment must not be installed on a wall or a roof slope which fronts a highway.
If the equipment is on the roof of the building the capacity for generation of electricity across the whole of the site cannot exceed 1 megawatt.
Other than microgeneration solar thermal equipment or microgeneration solar PV equipment, if there is to be any other solar PV equipment installed on the roof of a building then the Prior Approval (56 days) of the Local Planning Authority is required. This will assess the design and external appearance of the development, particularly in respect of the impact of glare on occupiers of neighbouring land.
Note – If you are a leaseholder you may need to get permission from your landlord, freeholder or management company.
Ground Mounted Solar Panels
Solar panels with a total surface area >9sqm. require planning permission. Contact us for more information.
Is panel shading an issue?
Shading can have a serious impact on system performance and, as such, can affect the financial return of your solar PV system. If shading might be a problem, Genfit is able to provide full computer-generated shading analysis and system design using Solaredge Designer. 
What do you get paid for exporting solar power?
Large energy suppliers are legally obliged to offer an export tariff, to pay you for any excess solar power sent to the grid. It's usually around 15p/kWh.
How do you apply for an export tariff?
You have to make your export payments through the electricity company of your choice. Once you have chosen the SEG tariff you prefer, go to the company's website and sign up. The supplier should provide guidance to you on how to ensure that they read the export from your smart meter and set up your payments.
The supplier may ask for a copy of your MCS certificate and DNO response letter. This will be included in your handover pack if possible or forwarded on as soon as we have the DNO's response.
How do you get permission to connect to the grid?
No prior approval is required for the connection of 3.68kWp (4kWp in practical terms) to a single-phase electricity supply, or 11kWp to a 3 phase supply. Above these limits, an application needs to be made to the network operator (DNO) in advance of connection. DNO application will be submitted on order acceptance and charges can vary depending on system and DNO for your area.
What is a smart meter?
Smart meters measure how much gas and electricity you are using and can send these readings via a remote connection to your energy supplier. They come with an in-home display screen to help you visualise your energy usage and support you to reduce your energy consumption.
Solar Energy UK
Genfit are registered members of the Solar Trade Association. There purpose is to catalyse the collective strengths of our members to build a clean energy system for everyone's benefit.
MCS - NICEIC
Genfit are registered members of the NICEIC. We are annually audited to confirm the quality of our electrical design and installation process.
SMAS - Worksafe Contractor
Genfit are proud members of the SSIP SMAS Worksafe Contractor Scheme. Developed to demonstrate H&S compliance, meeting the SSIP 'core criteria'.
Niceic Approved Contractor
Genfit are a NICEIC approved contractor which means they are assessed on a regular basis to ensure that they are competent and capable of meeting the relevant technical and safety standards, codes of practice and rules of the Schemes they are registered to.
Safe Contractor
Genfit are registered members of the Safe Contractor. Prove to clients you've got the right credentials by pooling together all your health, safety and ethical policies in one place.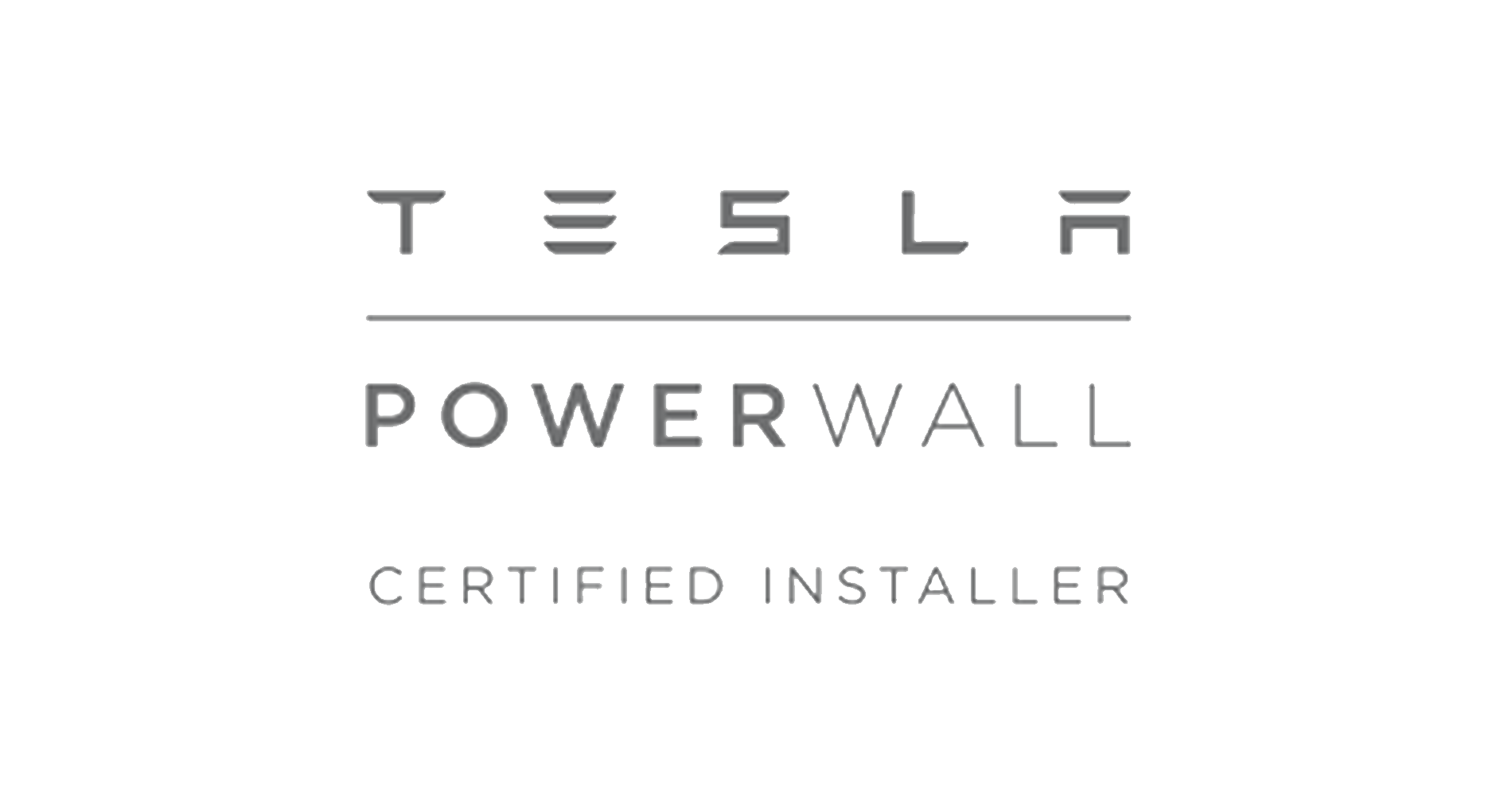 Tesla Powerwall
Genfit are registered members of Tesla Powerwall. Powerwall reduces your reliance on the grid by storing your solar energy for use when the sun isn't shining. Use Powerwall alone or combine it with other Tesla products to save money, reduce your carbon footprint and prepare your home for power outages.
RECC
Genfit are registered members of the Renewable Energy Consumer Code. The Code has been designed to help Code Members offer high standards of consumer protection so that Consumers can have the confidence to generate heat and power in their own homes.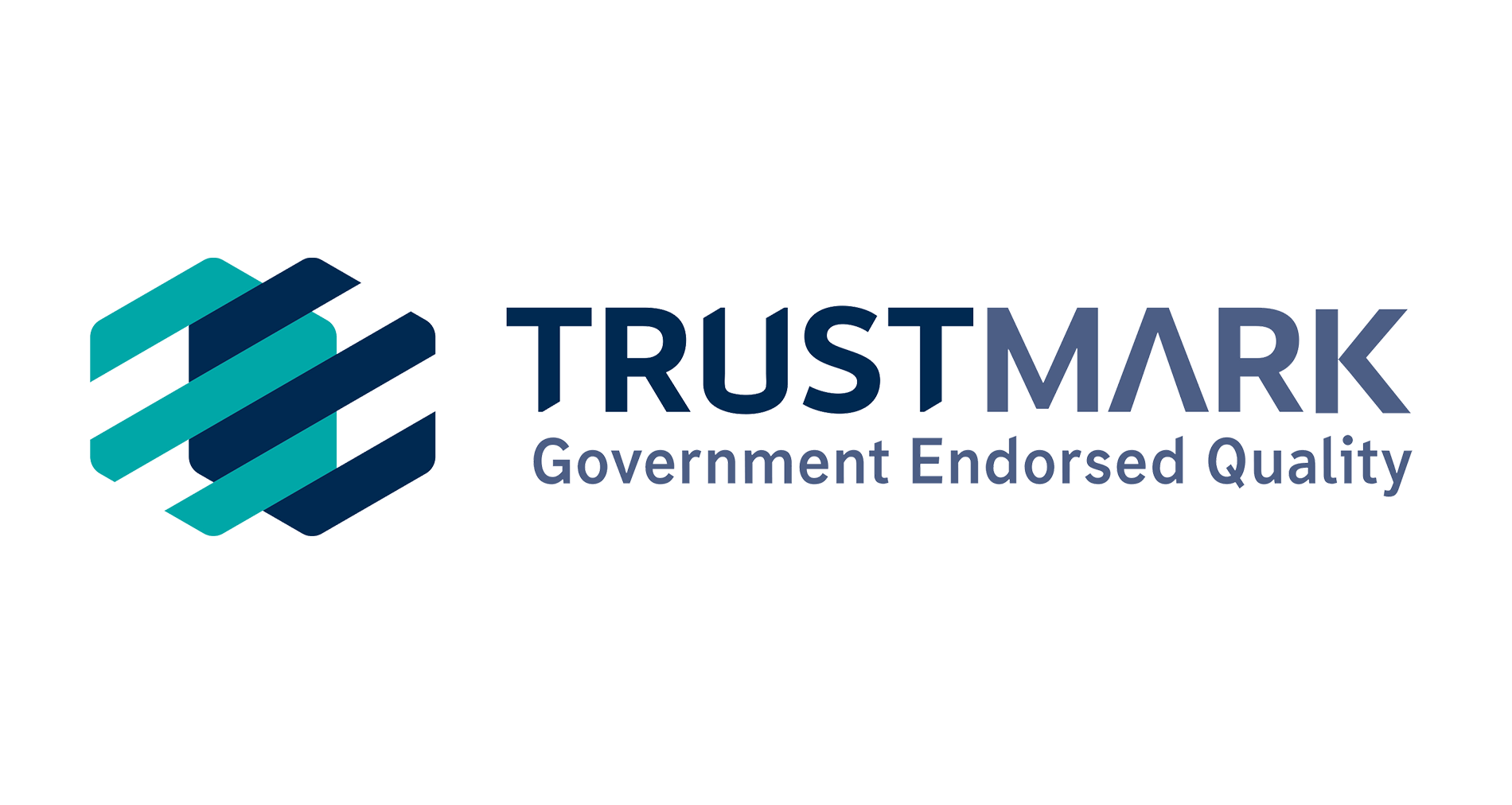 Trustmark
Genfit are registered members of Trustmark. TrustMark gives consumers increased confidence and choice. Additionally, in the event that a problem does arise, TrustMark offers a range of remedies to give further protection to consumers.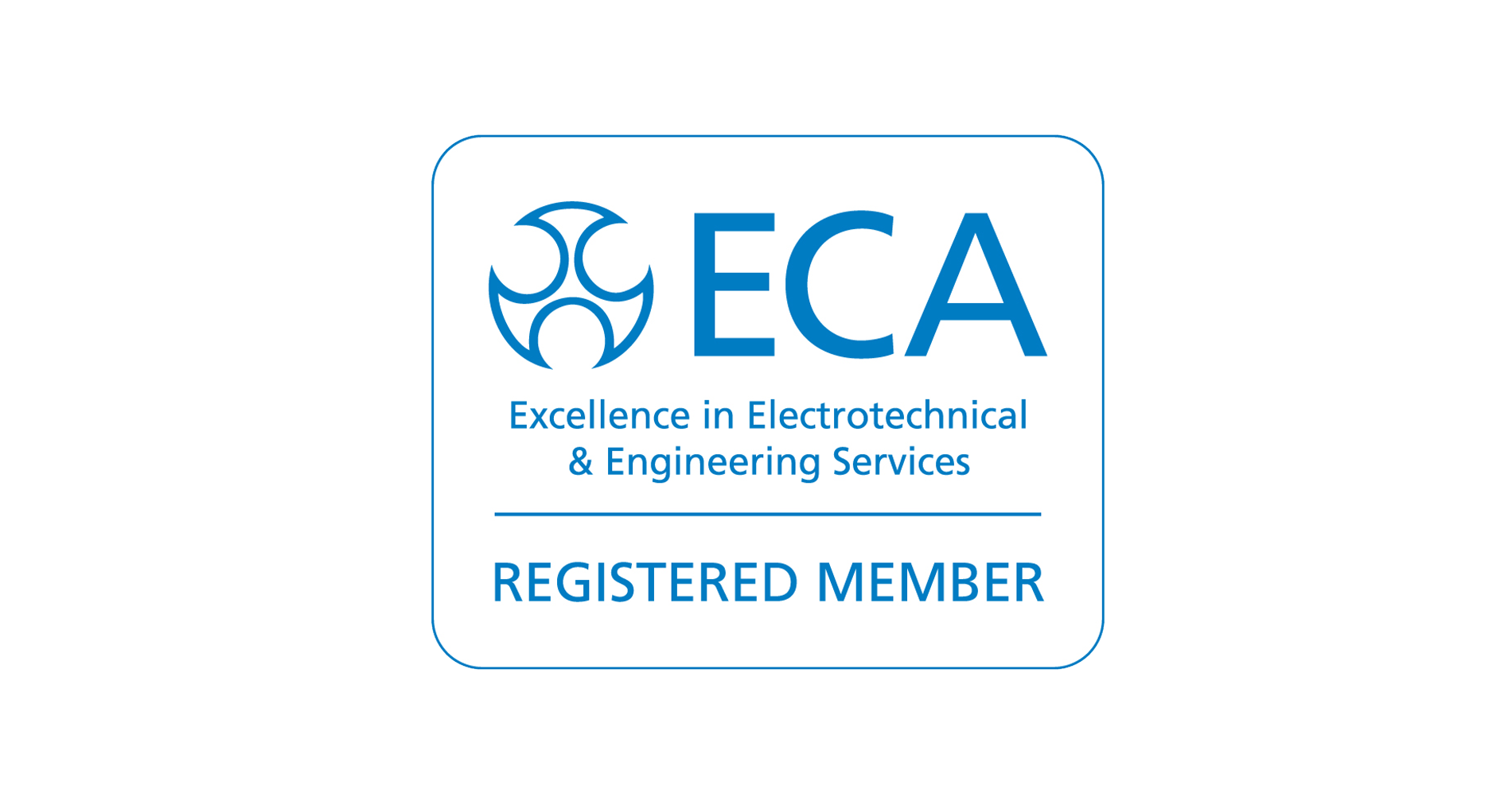 ECA
Genfit are registered members of ECA. ECA offers membership to organisations achieving the highest industry standards and certifications across all aspects of electrotechnical design, installation, inspection, maintenance, testing and monitoring.
Make Enquiry
Please fill in your details below and we will be in touch as soon as possible