SolarEdge Power Optimiser
The key to the SolarEdge solution is DC Optimisation. SolarEdge Power Optimisers increase energy output from PV systems, increase safety and provide cloud-based panel level monitoring.
The SolarEdge Power Optimiser is a DC/DC converter which is connected to each solar module, turning them into smart modules for maximum power and efficiency. The SolarEdge Power Optimisers increase energy output from PV systems by constantly tracking the maximum power point (MPPT) of each module individually.
The Power Optimisers also monitor the performance of each module and communicate performance data to the SolarEdge monitoring platform for enhanced, cost-effective module-level maintenance. Each Power Optimiser is equipped with the unique SafeDC™ feature, which is designed to automatically reduce modules' DC voltage to a safe level whenever the inverter or grid power is shut down.
The DC optimised solution allows for flexible installation design with multiple orientations, tilts and module types in the same string. When working with SolarEdge inverters, the Power Optimisers automatically maintain a fixed string voltage, allowing installers even greater flexibility with longer strings and strings of different lengths in order to design optimal PV systems. The SolarEdge Power Optimisers are compatible with c-Si, thin-film, and high current modules and have a 25- year warranty.
SolarEdge PV Inverter
The SolarEdge DC-AC PV inverter is specially designed to work with the SolarEdge Power Optimisers. Because MPPT and voltage management are controlled separately for each module by the Power Optimiser, the inverter is only responsible for DC to AC inversion. Consequently, it is a less complicated, more cost-effective, more reliable solar inverter with a standard 12 year warranty, extendable to 20 or 25 years. The fixed string voltage ensures operation at the highest efficiency at all times (>97% weighted efficiency) independent of string length and temperature.  In addition to its functionality as a DC-optimised inverter, the SolarEdge inverter also manages battery and system energy as part of the StorEdge system.
SolarEdge PV Monitoring Platform
The SolarEdge PV Monitoring Platform is a cloud-based platform that provides module-level, string-level and system-wide monitoring. The solar monitoring software gives enhanced maintenance of PV systems and yield assurance. The platform automatically provides alerts for accurate and immediate fault detection, localized on a virtual site map for on-site and remote troubleshooting at the module level. Module performance is communicated across existing power lines, so no extra wiring is required.
Warranty
Solaredge offer great warranties on their technology. Power Optimisers: 25 Years and Inverters: 12 Years as standard.
Monitoring
Full visibility of your system's technical and financial performance, including interactive charts and site layout.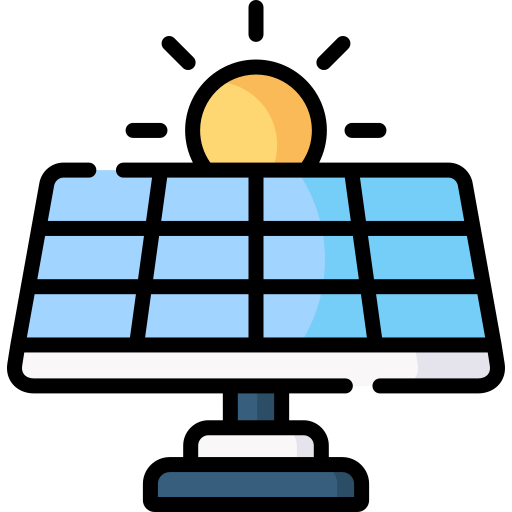 Optimisation
The SolarEdge power optimisers increase energy output from PV systems by constantly tracking the maximum power point (MPPT) of each module individually.
The Solaredge System
Established in 2006, SolarEdge developed the DC optimized inverter solution that changed the way power is harvested and managed in photovoltaic (PV) systems. The SolarEdge intelligent inverter solution maximizes power generation while lowering the cost of energy produced by the PV system, for improved RoI. Solaredge Corporate Fact Sheet
The Solaredge System
Established in 2006, SolarEdge developed the DC optimised inverter solution that changed the way power is harvested and managed in photovoltaic (PV) systems. The SolarEdge intelligent inverter solution maximises power generation while lowering the cost of energy produced by the PV system, for improved RoI. Solaredge Corporate Fact Sheet
Make Enquiry
Please fill in your details below and we will be in touch as soon as possible