Jessie Hughes Village Hall Solar PV Installation in Tarporley
This 14.25 kWp solar PV system was installed back in February to help the community of Jessie Hughes Village Hall save money on the electricity bills for running the facility. The system included thirty eight Longi Solar, LR4-60HPH-375M solar panels split across 2 different sides of the roof as well as another thirty-eight S440 optimizers connecting to one solar panel each and one SolarEdge 10K inverter which was installed inside the storage room.
Max Achieved AC Power (kW)
Annual Energy Production (MWh)
CO2 Emission Saved (Tonnes)
The Jessie Hughes Village Hall
Following the demolition of the old hall the new Jessie Hughes Village Hall was opened last year. The origins of the old hall go back to 1925 when Jessie Hughes who was the wife of the rector of Tarporley and the first President of the Eaton WI joined a committee to raise funds for a village meeting place. Mrs Hughes turned out to be the driving force behind the fundraising and when the hall was being built in 1926 she was asked to lay the foundation stone. This she did with a silver trowel carrying a suitable inscription. This hall was called the Eaton Village Institute but, when Mrs Hughes died, it was renamed to The Jessie Hughes Institute.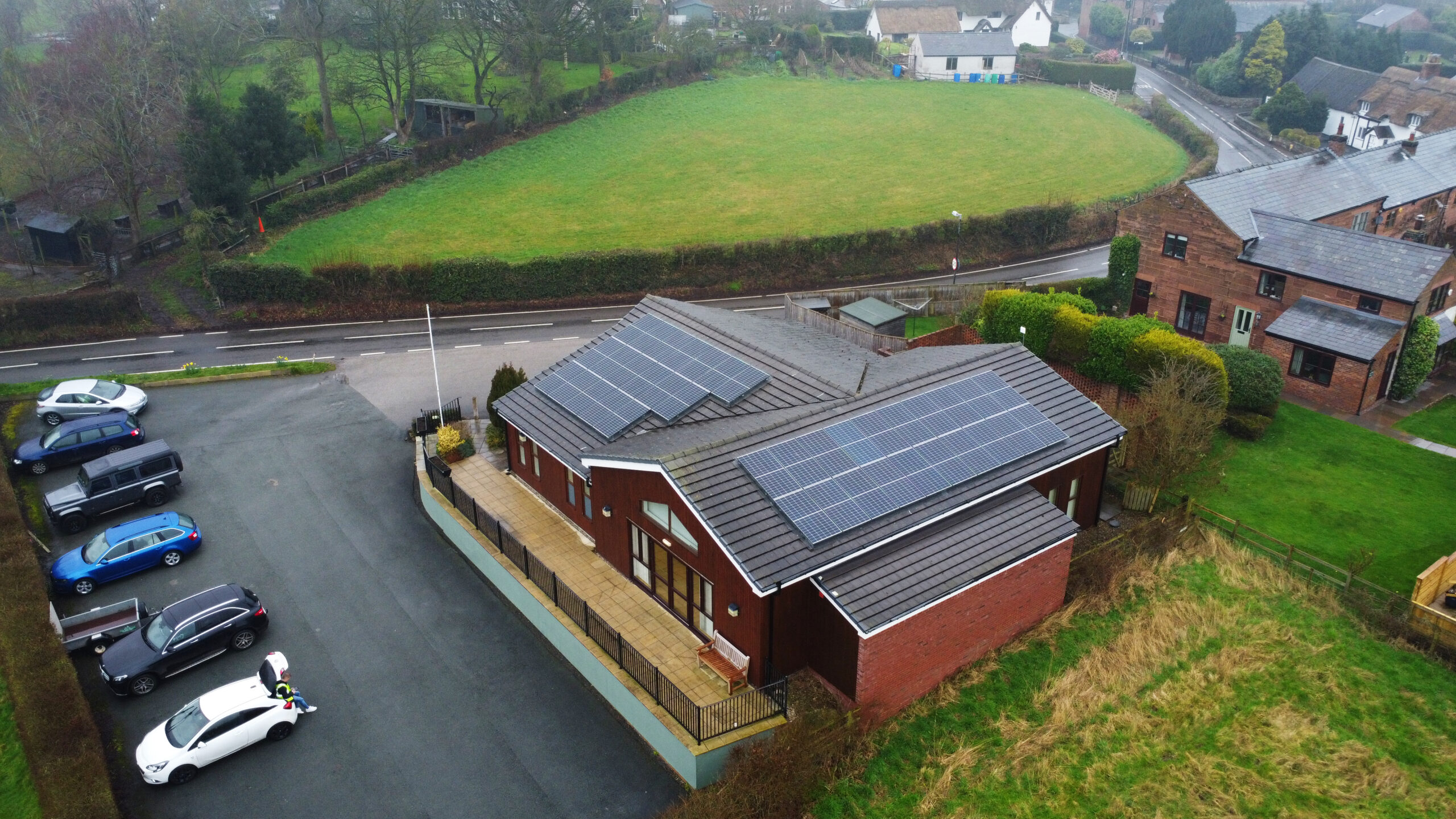 Solar Panel
Longi Solar LR4-60HPH x 38
Warranty
12 Years Product Warranty
Efficiency
20.3 – 20.9%
Dimensions
1755 x 1038 x 35mm
Weight
19.5 kg
Inverter
Solaredge 10k x 1
Make Enquiry
Please fill in your details below and we will be in touch as soon as possible