Integrated Roof 5.25 kWp Solar PV System in Cheshire
This is one of the recent integrated roof installations we have completed close to our site in Chester. The customer was getting a new roof fitted and decided to get solar panels integrated into the roof before the roofers came to lay the slate around the solar panels. The solar PV system consisted of 14 x LG Electronics Inc., LG375N1K-E6 (Neon H Black) solar panels as well as the same amount of P401 optimizers and 1 X SolarEdge 3680H inverter.
The image above shows the amount of energy that the system is predicted to produce every month of the year which comes to an overall of 4.76 MWh  The system will save around 1.11 tonnes of carbon emissions which is equivalent to 51 trees being planted.
Integrated Roof System
If you are a homeowner and want to generate your own electricity with solar technology, but you've been putting it off because you can't add panels on top of your roof. A roof integrated solar PV system could be the solution for you.
Integrated solar panels are also referred to as in-roof solar panels. They are essentially the same as traditional solar panels which are installed on top of roof tiles, but these panels are integrated into the roof, i.e. they replace an area of your roof with no tiles underneath. Integrated solar panels are designed to be weatherproofed and to be as strong as normal roof tiles but also include the photovoltaic cells to generate electricity for your home.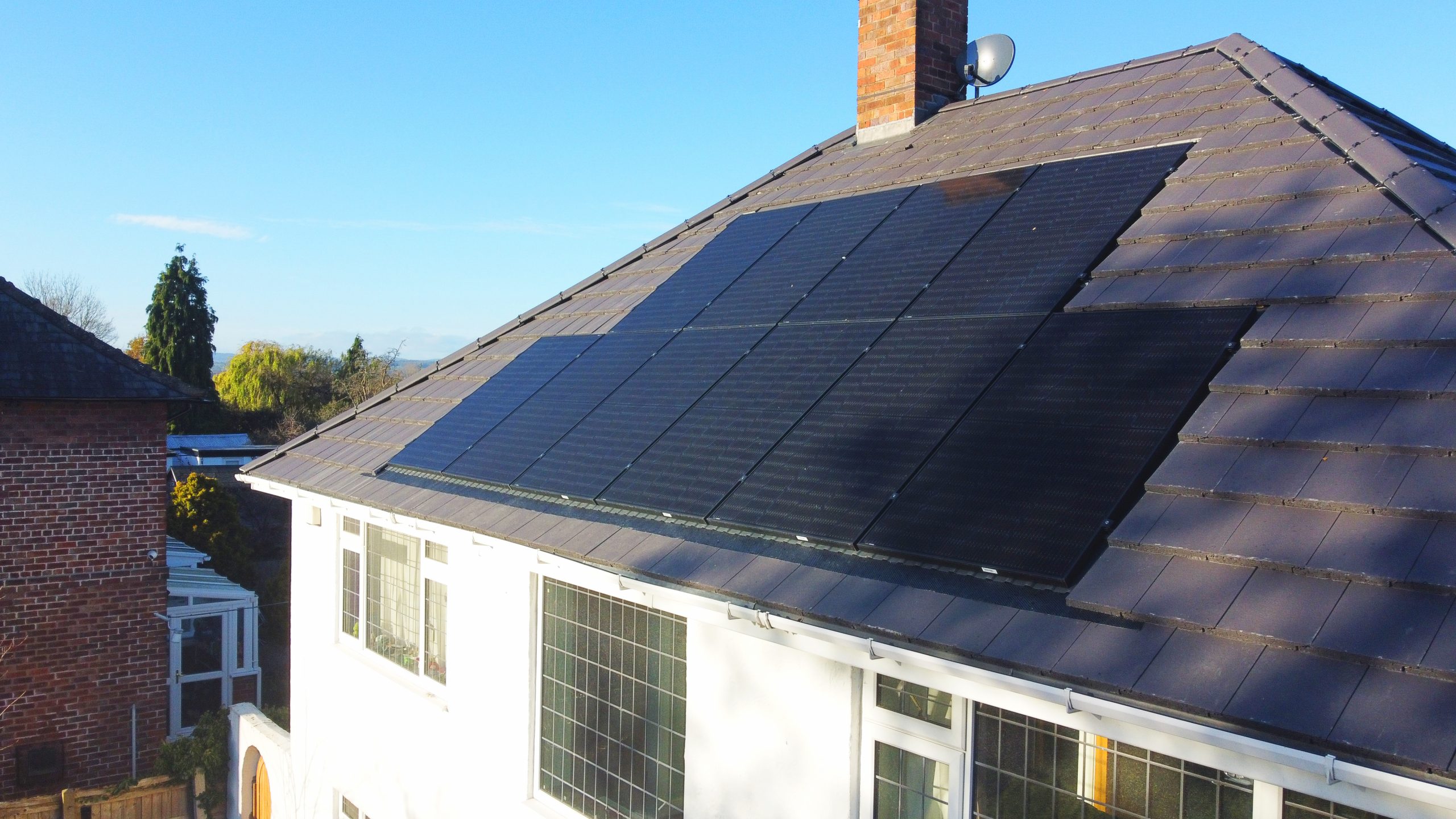 Solar Panel
LG ELECTRONICS INC., LG375N1K-E6 (NEON H BLACK) x 14
Warranty
25 Years Linear Warranty
Efficiency
20.4%
Dimensions
1768mm x 1,042mm x 40mm
Weight
18.5 kg
Make Enquiry
Please fill in your details below and we will be in touch as soon as possible